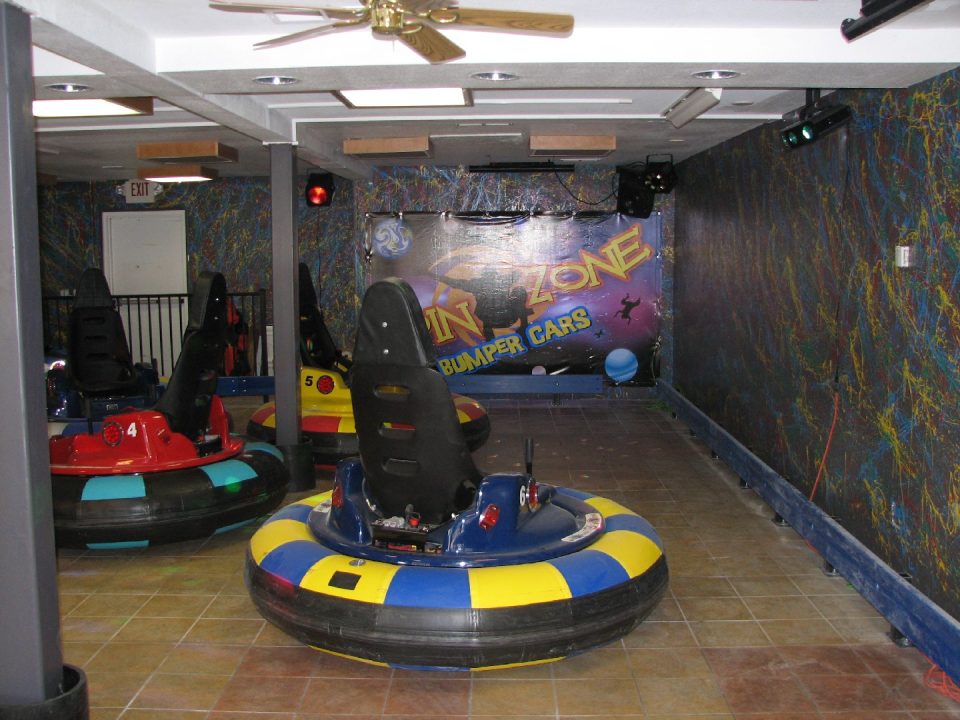 The Spin Zone is bumper cars in Ruidoso, they are the newest addition to the range of fun-filled activities at Funtrackers Family Park. This indoor ride offers an exciting and unique experience like no other. With high-tech electric cars, riders can take control and go head-to-head in a bumper car challenge with their friends and family. However, one wrong move and you could find yourself entering the SPIN ZONE! Once you've been bumped, your car will start to spin out of control. But don't worry, the brilliant music and light show will make it a thrilling experience for all those involved. The Spin Zone is a perfect way to satisfy the thrill-seeker in you while staying safe indoors. So, if you want to try out something new and exciting, head to Funtrackers Family Park for a ride in The Spin Zone.
Requirements For the Spin Zone & Bumper Boats
Must be at least 40″ tall.
No one with broken bones or any braces/casts of any kind are not permitted to ride.
Rules are announced by the attendant and must be upheld.
Maximum riders is seven (7) per ride.
No doubles.
If you are pregnant, DO NOT RIDE!
$7.00 for a five minute ride.
Tickets are available at the ticket office, located on the East end of the parking lot.
One Discount Ticket are accepted for this attraction per rider.
Bumper Boats Requirements:
Must be at least six (6) years old to drive a boat.
Ages five (5) or younger can ride under the supervision of another ticket holder.
Must remain seated in the boat at all times.
Rules are announced by the attendant and must be upheld.
$7.00 for a five (5) minute ride.
Tickets are available at the ticket office, located on the East end of the parking lot.
Discount Tickets are accepted for this attraction.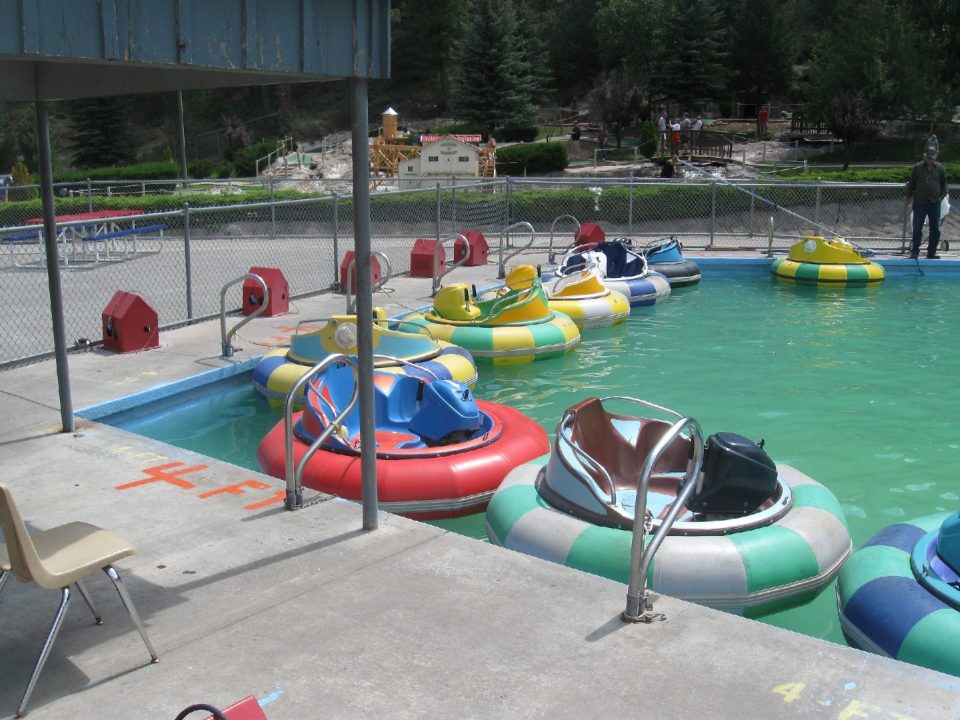 Funtracker Family Park is the go-to destination for an exciting day out with the family. Among the many attractions at the park, bumper boats stand out as an absolute favorite. These boats are designed to allow visitors to bump their way around the beautiful boat pond, complete with a breathtaking waterfall. As if that was not fun enough, the boats come with a water cannon to make things just a bit more interesting. The experience is an exhilarating one, as visitors laugh and scream their way around the pond, bumping into family and friends along the way. Regardless of your age or level of experience, Funtracker Family Park's bumper boats offer a fun-filled adventure like no other, and are a must-try. So be sure to check out these amazing bumper boats on your next visit to the park!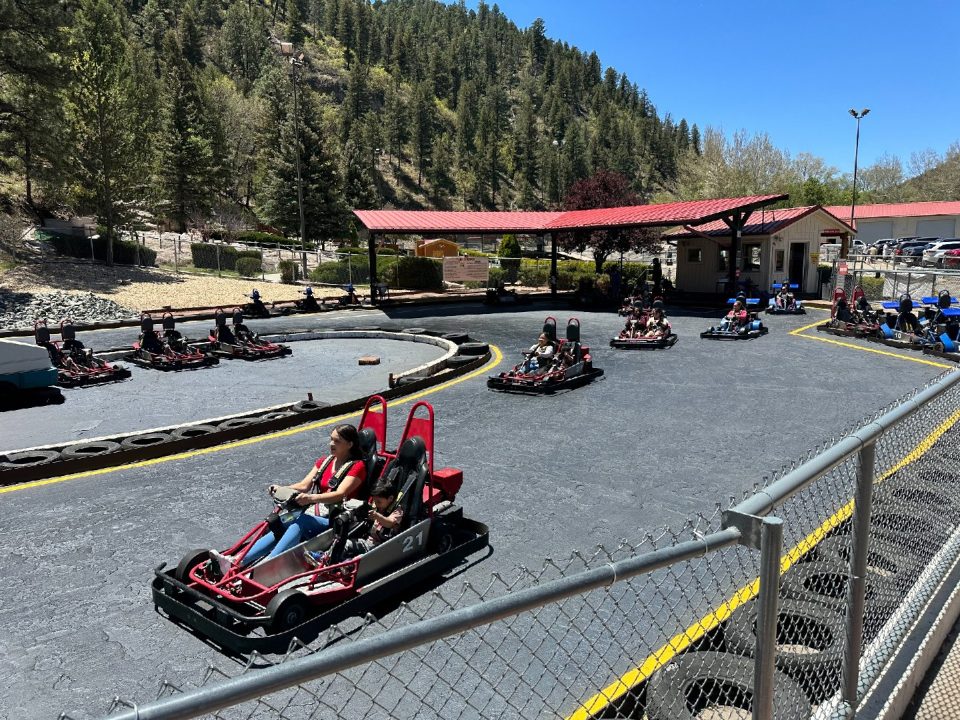 Go Karts
Go Karts in Ruidoso at Funtrackers Family Park are an exciting way to spend a day in the mountains with friends and family.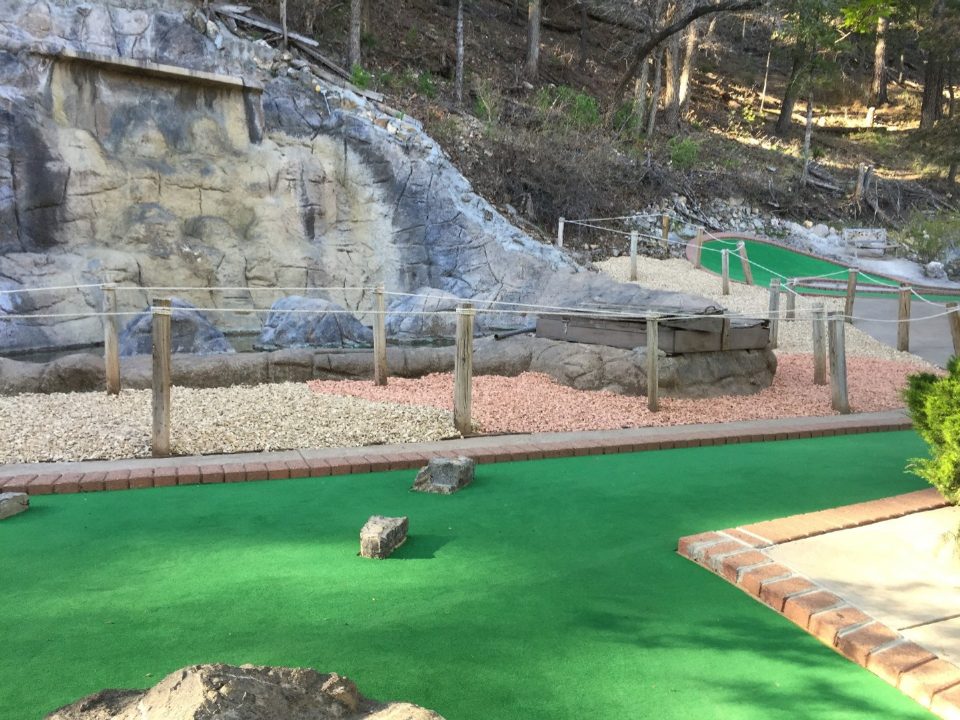 Mini Golf
Mini golf in Ruidoso is taken to another level with the 18 hole miniature golf course situated in the heart of beautiful landscaping.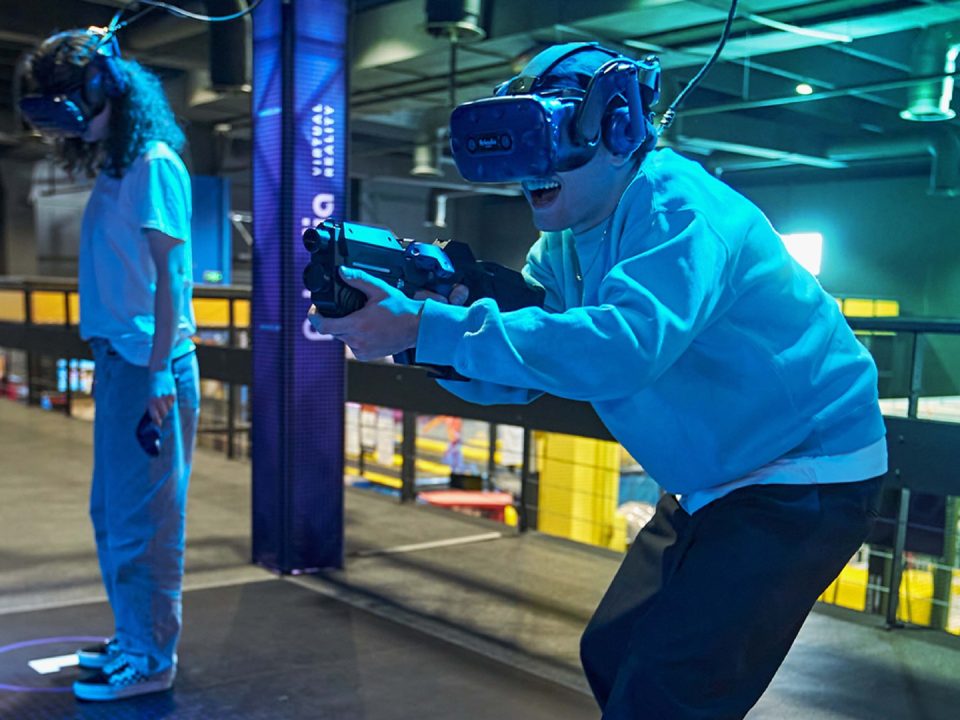 Arkadia & QBIX-VR
QBIX VR is an amazing gameplay with stunning graphics of multiple games at Funtrackers Family Park that will keep the players immersed and engaged!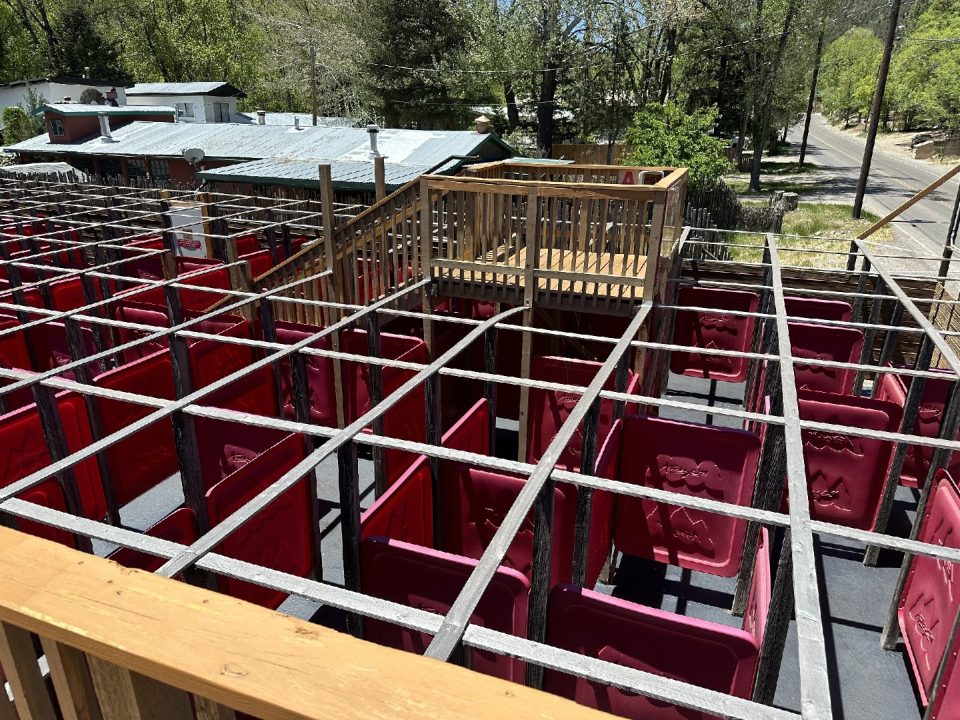 Mountain Maze
Whether you're looking to spend an afternoon in the great outdoors or simply want to test your problem-solving skills, The Mountain Maze in Ruidoso is an exciting experience you won't want to miss.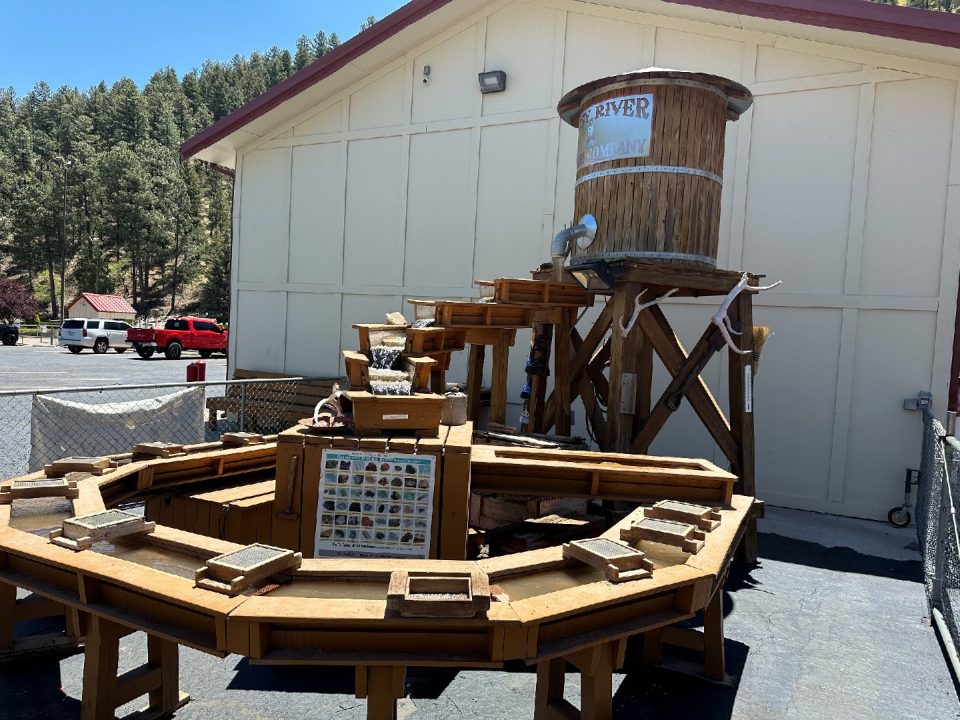 Pan for Gems
Panning for gems in Ruidoso is an unforgettable experience that combines nature, history, and adventure in one thrilling activity.