Family Entertainment Center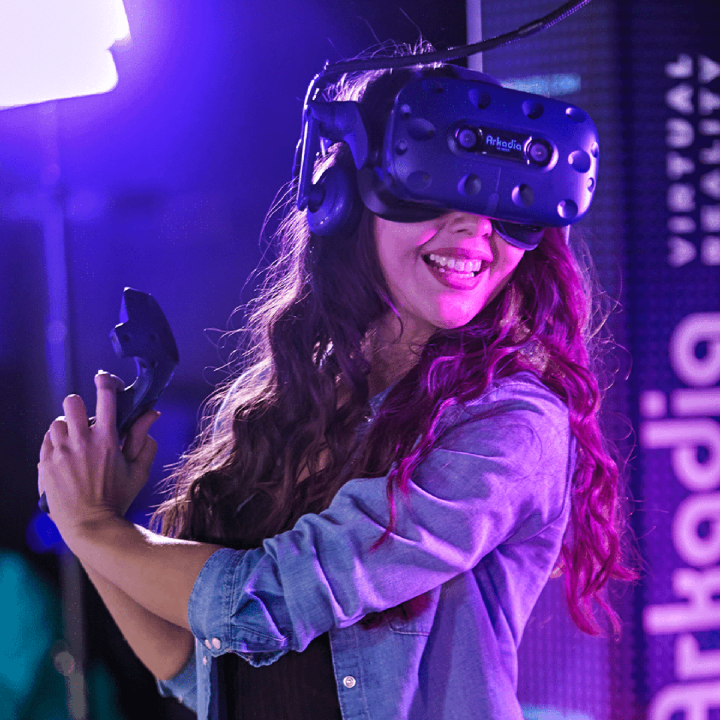 Common Questions From Our Customers
How does the weather affect the opening hours of Pillow's Funtrackers?
Funtrackers is a family entertainment center located in the beautiful Sacramento Mountains. We are open for Spring Break, Summer, Christmas Break, and most all other weekends during the year. Most of our attractions are outside and rely on good weather. If it rains, the Pro Track will shut down until it clears and is dry. Most of the other outdoor attractions will stay open with lite rain. If it is heavy rain and/or lightning is in close proximity the outdoor attractions will close until it passes. Monsoon season in the mountains usually involves a storm that passes through quickly. During the winter if it snows or there is ice on the ground, all attractions will be closed until we are able to clear all of the surfaces off. Opening and closing hours are subject to change due to weather and future forecasts. Click here to visit the current conditions.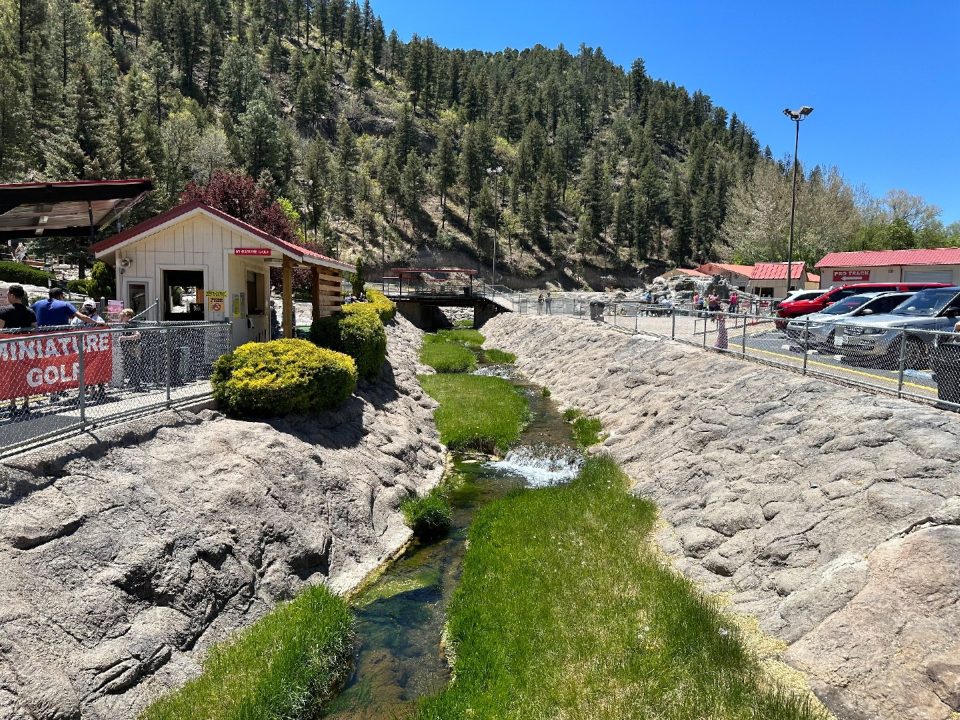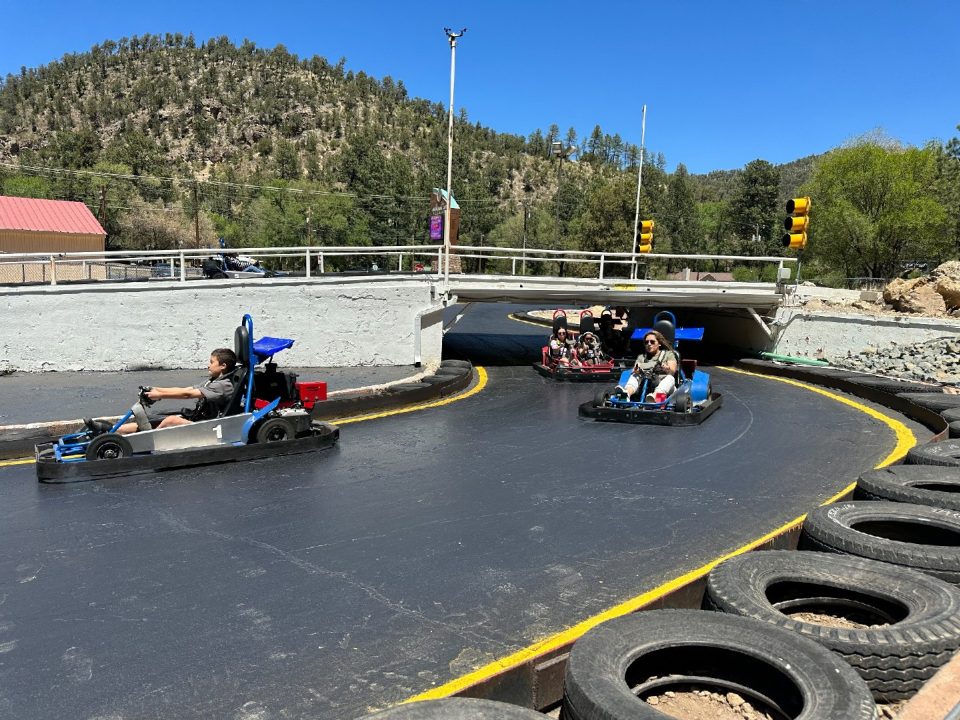 What can families enjoy at Funtrackers amusement park in Ruidoso, New Mexico?
Families visiting Funtrackers amusement park in Ruidoso, New Mexico can enjoy a variety of outdoor and indoor activities. The main attractions include three go kart tracks, Miniature Golf, Spin Zone Bumper Cars, Bumper Boats, Mountain Maze, panning for gems and Arkadia Virtua. The turtle track, funtrack, and protrack are the go kart tracks available for different levels of racing, Miniature Golf is an 18-hole course, Spin Zone Bumper Cars are battery operated cars that spin out of control, and Arkadia Virtua is a virtual reality experience with interactive games. This outdoor and indoor amusement park provides an incredible experience.
Where is Pillow's Funtrackers Family Park located?
Pillow's Funtrackers Family Park is located in Ruidoso, New Mexico.  Our address is:
101 Carrizo Canyon Road
Ruidoso, NM 88345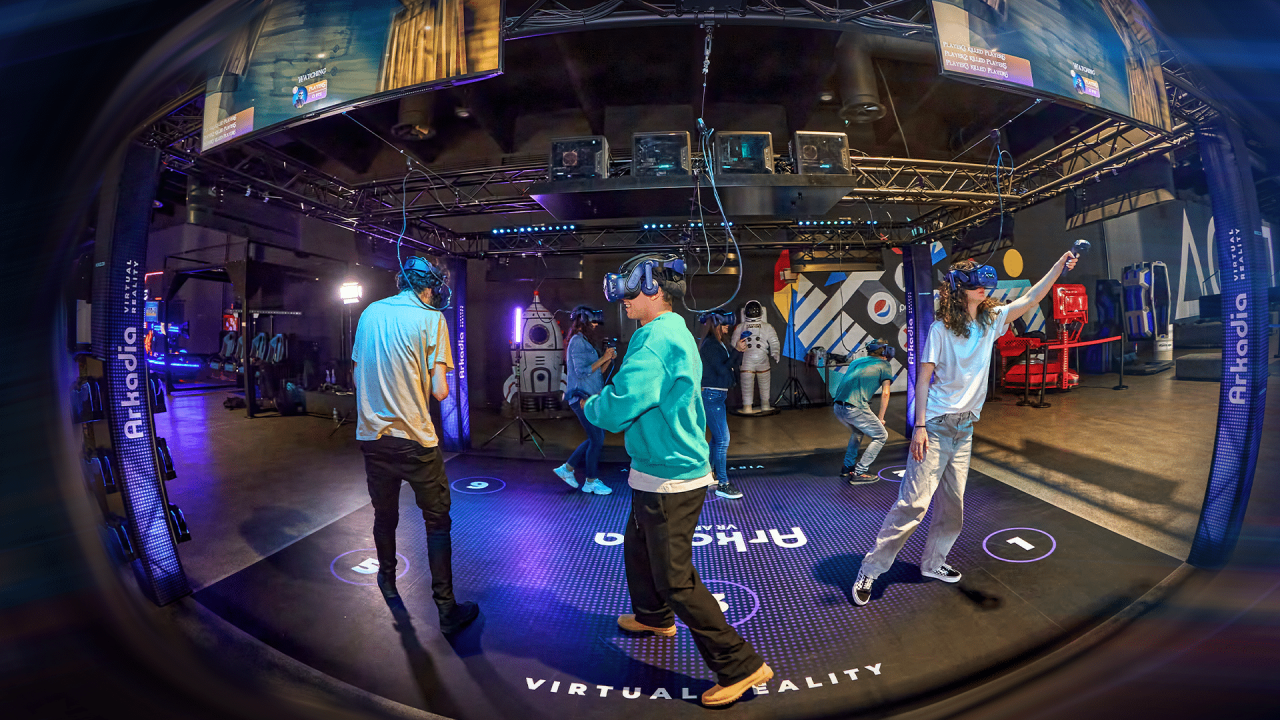 What is the Arkadia Virtua experience like?
The Arkadia Virtua experience at Pillow's Funtrackers is an immersive, interactive virtual reality experience. Riders are placed in a room with a large projection screen, and wearing a virtual reality headset, they can explore a fully-immersive 3D world. The experience includes many different interactive games and activities, such as adventure and exploration, racing, and action/shooting games. The experience is designed to provide fun and excitement for all ages, and will create lasting memories for visitors.
What kind of challenges do visitors face on the Miniature Golf course?
Visitors to Pillow's Funtrackers' Miniature Golf course face a variety of challenges thanks to the winding pathways and tricky obstacles. The course features 18 holes with varying levels of difficulty and complexity. Players can expect to encounter strategically placed sand traps, trick shots, water hazards and even a few friendly animals during their game. With a mix of holes ranging from beginners to experts, this course is a great way to test your skills and have a lot of fun while doing so!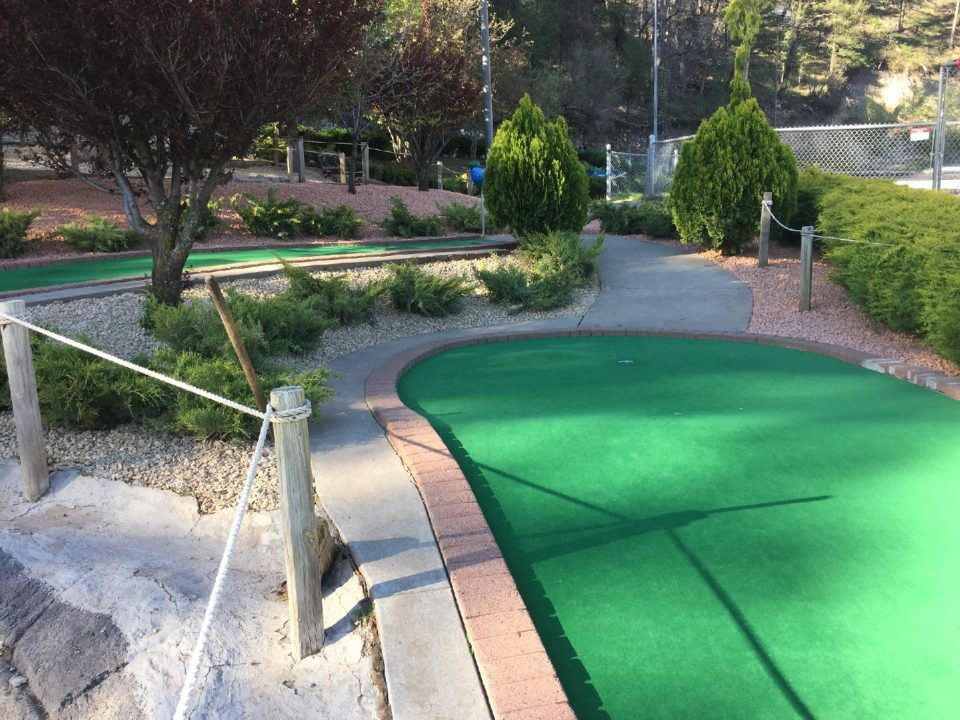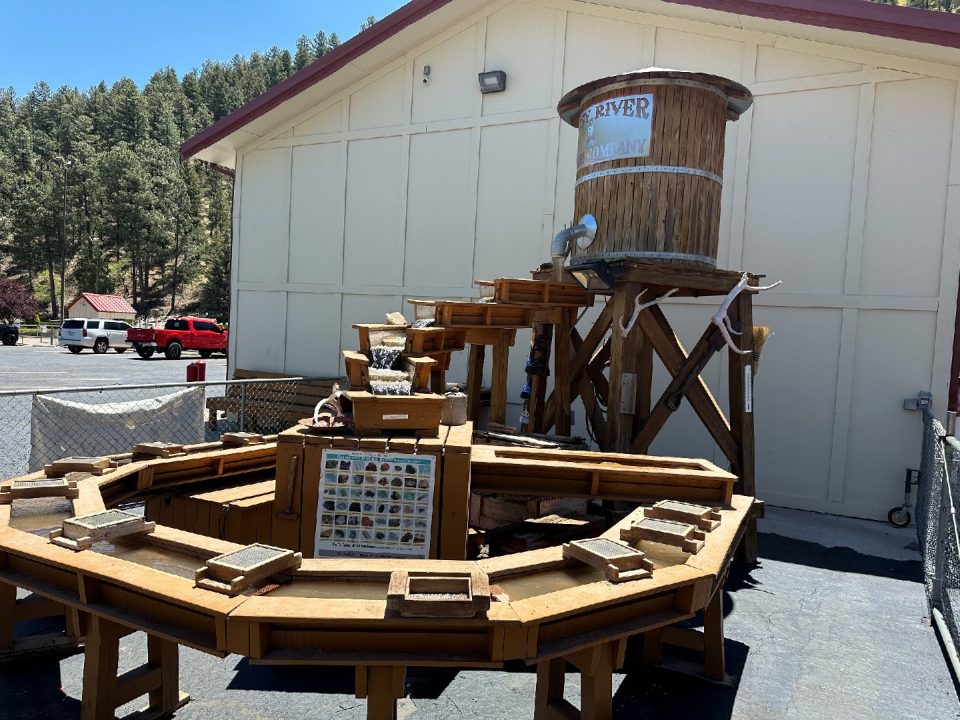 Can you have a party at Funtracker Family Park?
Yes, you can have a party at Funtracker Family Park. There is not a private party room, but we do have multiple outdoor common areas with seating and tables. You may bring your own food, cake, drinks, ect.
How fast can visitors go on the Spin Zone Bumper Cars?
Visitors of Pillow's Funtrackers can safely ride the Spin Zone Bumper Cars at speeds between 4-6 MPH. The speed can be adjusted depending on the age and experience of riders, allowing families to remain safe while enjoying the thrill of bumper cars.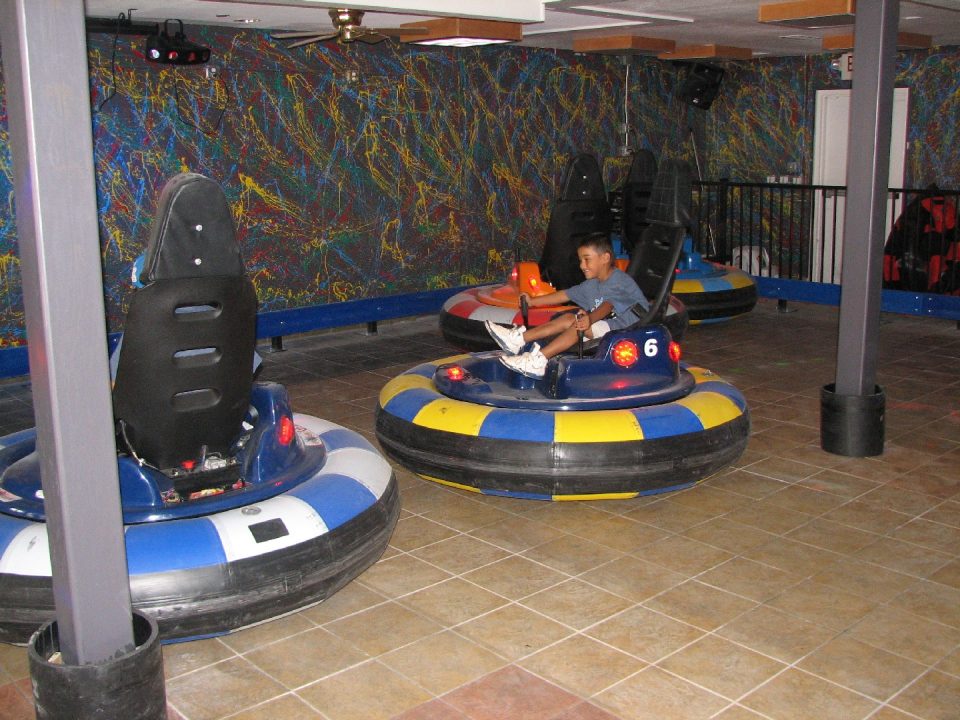 You need a ticket, per person, per activity.
Can I buy more than one ticket at a time?
Absolutely! We highly recommend this so that you can save time waiting in line for more tickets.
Do you offer a ticket package?
Yes. You can purchase 20 tickets for $100. They are good at any attraction. They are nonrefundable and good for the weekend of purchase during the off-season or three (3) days during the summer.
What is your weather policy?
Weather can prevent some attractions from staying open. We are not responsible for the delays that the weather may create.
If it is raining, most gokart tracks will shut down. They will reopen after the tracks are dry.
If lightning is close, all outdoor attractions will close until it is clear.
If it snows, attractions will reopen after the surfaces are cleared.
If it is windy, it does not stop the outdoor attractions.
We are not responsible for delays or cancellations.
What is the cost to enter?
There is no cost to enter. You pay by the attraction.
What is the cost to park?
There is no cost to park.
What method of payments do you accept?
We accept cash, Visa, MasterCard, Discover, American Express, and Apple Pay.
Where do you buy tickets?
The ticket office is located on the East side of the park, just past the bathrooms.
Can I buy tickets at the attractions?
No, only at the ticket office.
How long does it take to play mini golf?
The average time to play with a small group is thirty to forty-five (35-45) minutes. That time can increase on busy days.
What is the latest we can start playing mini golf?
Admission to mini golf ends one (1) hour before the park closes. That allows those playing to finish by the time we close. The lights are turned off at closing time.
Can I walk the golf course?
No. Only ticketed players are allowed on the mini golf course. This is so that paying customers are not interrupted.
What happens if it starts to rain while we are on an attraction?
Rain checks are issued and are good at any future time.
Do you have food and drinks?
A small concession stand, operated by Frosty Coffee LLC, is available. It is on the East side of the parking lot.
Yes. It is in the bathroom hallway.
We no longer have a party room, but feel free to host a party! There are common areas near the ticket office under an awning and tables next to the bumper boats. You can bring your own food and drinks.
When do the parking lot gates close?
The gates close up to 30 minutes after closing time. Do not leave your unattended vehicle in the parking lot as it will be there until we open the following day!
What is the ID policy for go-karts?
Age must be proven for the Pro Track and Fun Track Doubles. A valid ID with photo and date of birth is accepted. Electronic copies of your ID are NOT currently allowed.
Is clothing with profanity allowed?
No. You will be asked to turn the article of clothing inside out or otherwise denied service. This is a family entertainment center.
Is smoking or vaping allowed?
Yes, but they are only allowed in the parking lot. Please dispose of cigarettes in the provided butt cans located around the parking lot.
Yes. They are located next to the ticket office through the double doors.