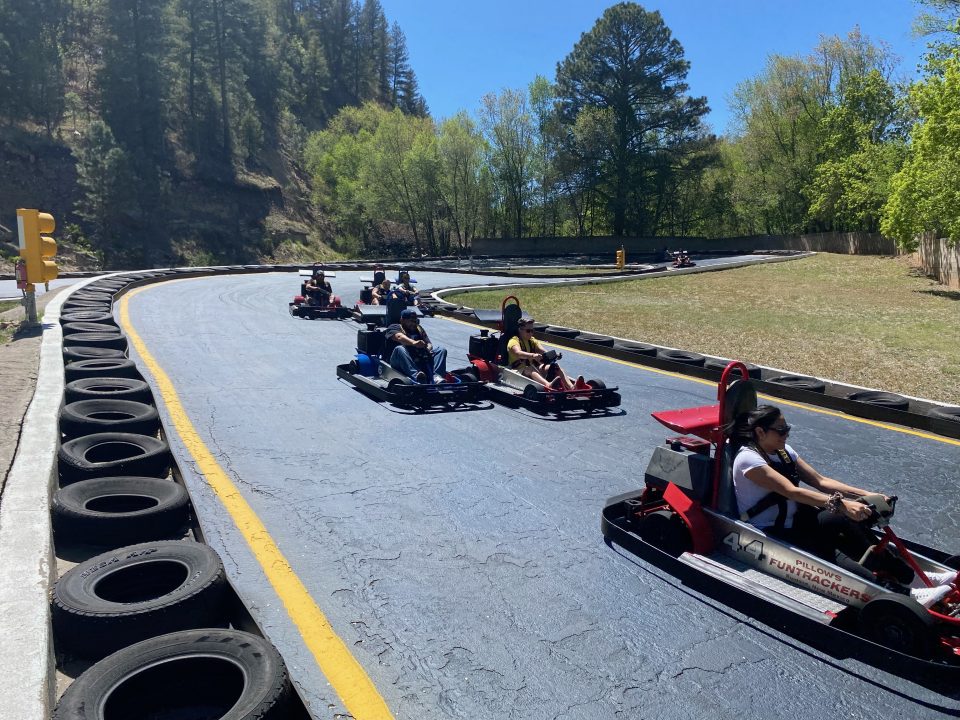 Family Funtrackers Go Karts in Ruidoso, NM
Go Karts in Ruidoso are an absolute must-do activity on your trip to Funtrackers Family Park. Located in the scenic mountain town of Ruidoso, New Mexico, Funtrackers Family Park has three different tracks and a fleet of state-of-the-art karts that are perfect for those who crave adventure and competition. Their slick track is perfect for speed enthusiasts, while their twisting, turning track is great for those who prefer tighter turns. And for the little ones, there's even a kiddie track that's safe and fun for the youngest thrill-seekers. Make sure to grab a group of friends and race each other on the track – it'll be a memory you'll never forget. Don't forget to also check out the park's other activities, such as mini-golf and bumper boats. Go Karts in Ruidoso at Funtrackers Family Park are an exciting way to spend a day in the mountains with friends and family.
Requirements for Our Tracks
Must be at least 36″ tall
Must be able to reach the pedals
Maximum of 4 riders per ride
Must follow rules as announced by attendant
Ride is (5) Minutes long
Single Car Requirements

Must be at least 53″ tall to drive a Single Gokart.
Rules are announced by the attendant and must be upheld.
1 Ticket Per Cart

Double Car Requirements

Driver must be at least sixteen (16) years old. Drivers that are 16 or older may have to show proof of age to the attendant with a valid photo ID (no electronic copies allowed) with date of birth.
2 Tickets Per Cart

Ride is (5) Minutes long
Must be at least sixteen (16) years old. A photo ID (no electronic copies allowed) with your Date of Birth is required for proof (and it will be checked!).
Single gokarts only, this track does not have double karts.
Rules are announced by the attendant and must be upheld.
Ride is (5) Minutes long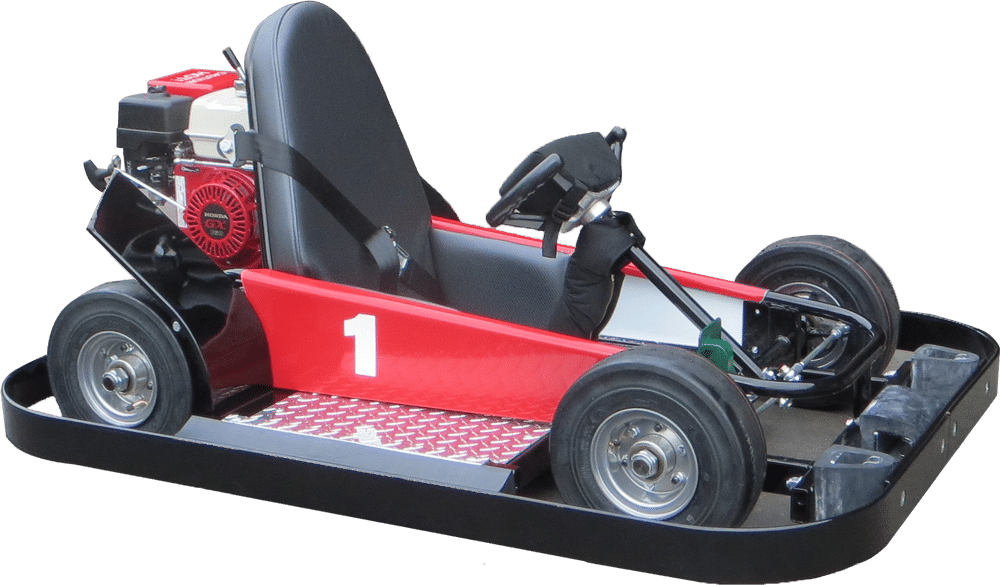 Get ready for some turbo-charged fun with Turtle Track! Let your little speedsters take the wheel and race around this thrilling, oval course in their own personal go-kart. With space for up to four little drivers, these pint-sized cars are perfect for tiny tykes who want to feel the wind in their hair and the thrill of the ride. Come on down to Turtle Track and watch your little ones race towards adventure!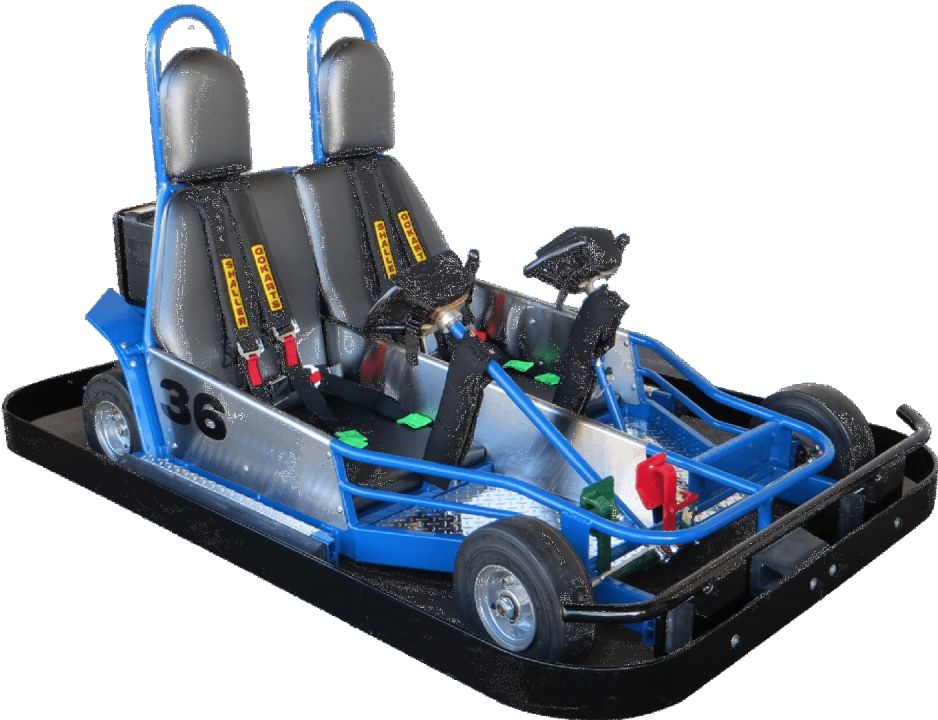 Get ready for an epic adventure on our Fun Track – the ultimate go kart experience for families! Choose from our range of cars, including singles and doubles, to suit all ages and abilities. Whether you're a seasoned driver or a thrill-seeking newbie, we've got you covered. And if you're not quite up to speed yet, don't worry – our Doubles allow passengers who can't quite reach the driving requirements to ride along with a skilled driver. Buckle up and let's hit the track!
Rev up your engines and get ready for the ultimate racing experience! Step onto our Pro Track – the fastest track in town. This quarter mile road-style course will give you the adrenaline rush you've been craving. With single cars only, it's time to show off your skills and let the racer within you come alive. Brace yourself for a thrilling five-minute ride, as you take on challenging curves that will push you and your friends to the limit. Are you ready to be the champion of the Pro Track? Let's find out!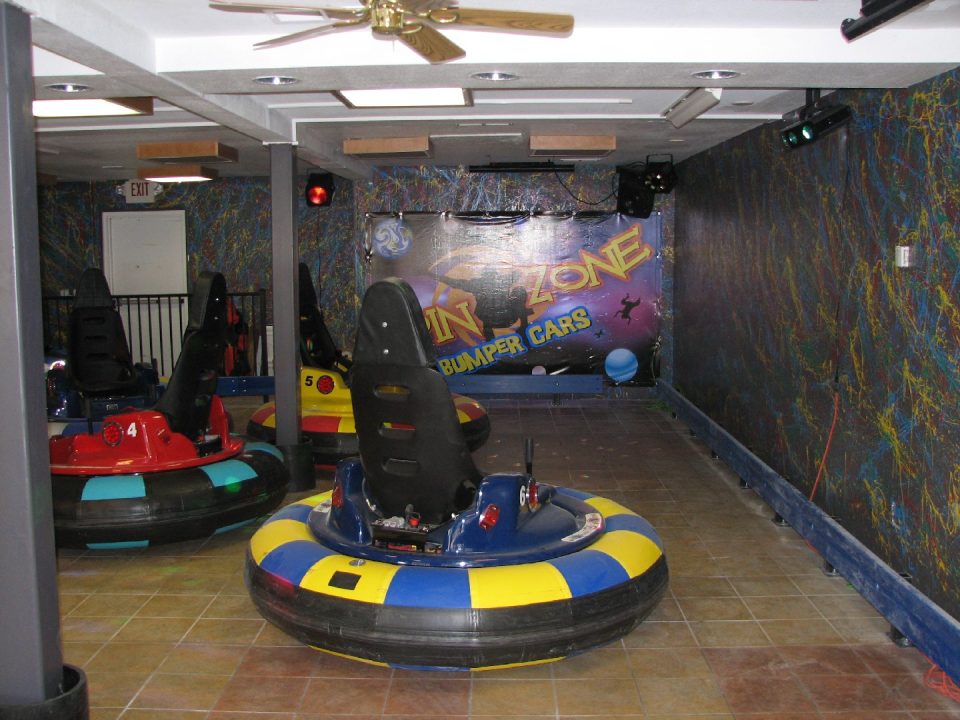 Bumper Boats & Spin Zone Bumper Cars
The Spin Zone is bumper cars in Ruidoso, they are the newest addition to the range of fun-filled activities at Funtrackers Family Park. This indoor ride offers an exciting and unique experience like no other.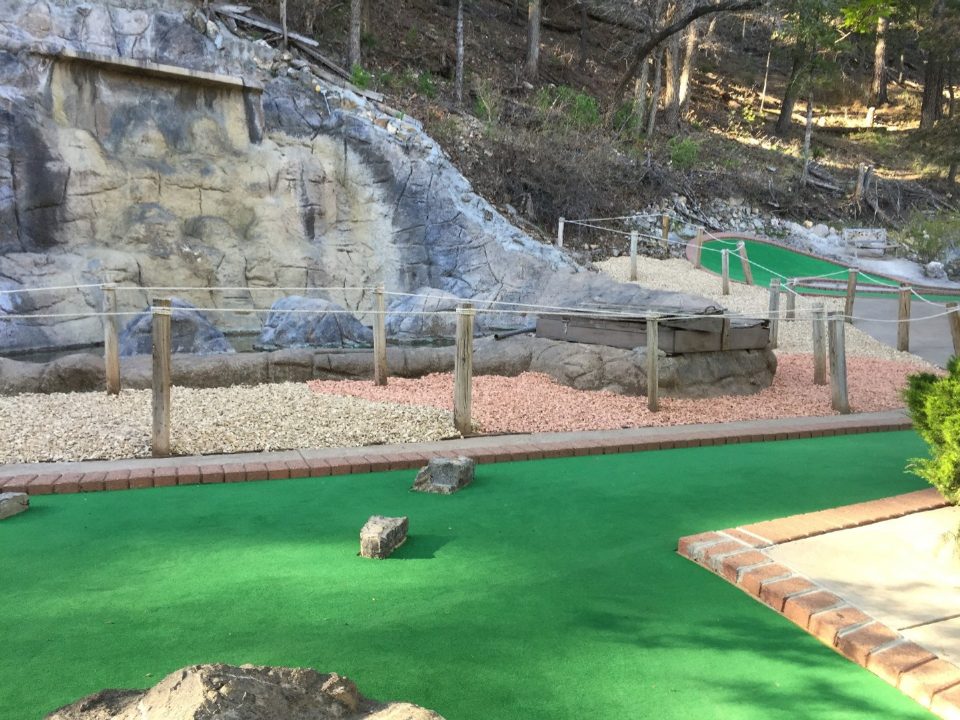 Mini Golf
Mini golf in Ruidoso is taken to another level with the 18 hole miniature golf course situated in the heart of beautiful landscaping.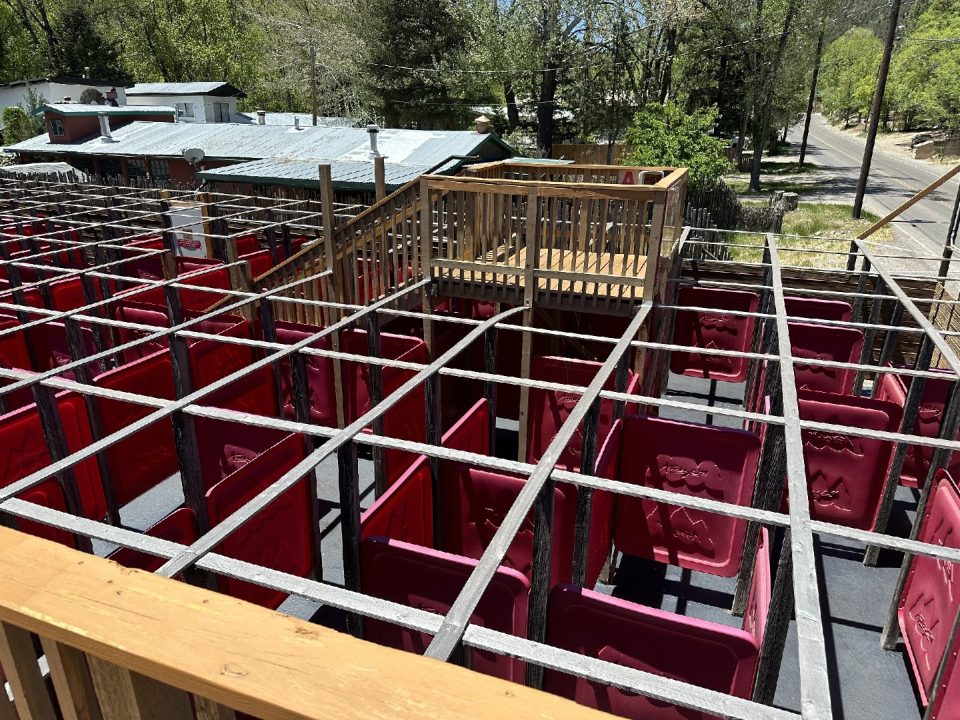 Mountain Maze
Whether you're looking to spend an afternoon in the great outdoors or simply want to test your problem-solving skills, The Mountain Maze in Ruidoso is an exciting experience you won't want to miss.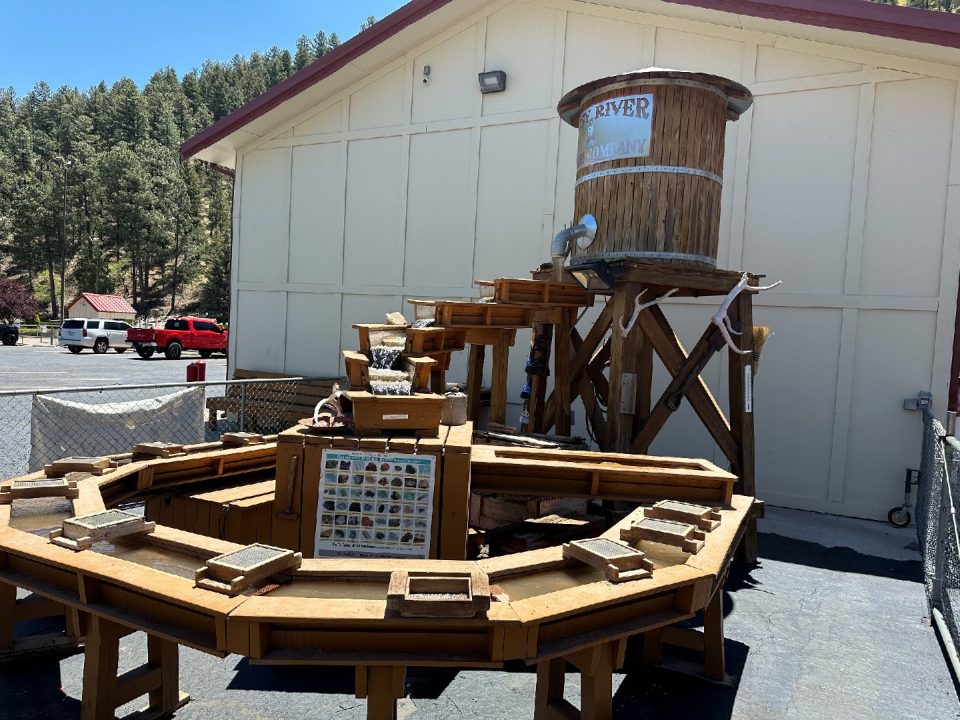 Pan for Gems
Panning for gems in Ruidoso is an unforgettable experience that combines nature, history, and adventure in one thrilling activity.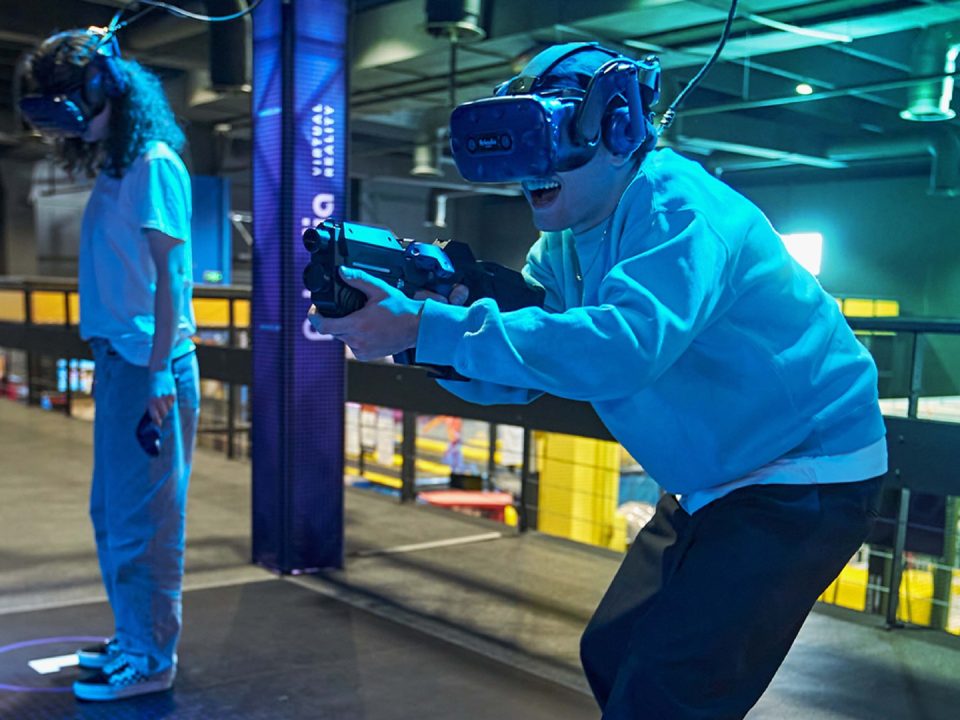 Arkadia & QBIX-VR
QBIX VR is an amazing gameplay with stunning graphics of multiple games at Funtrackers Family Park that will keep the players immersed and engaged!